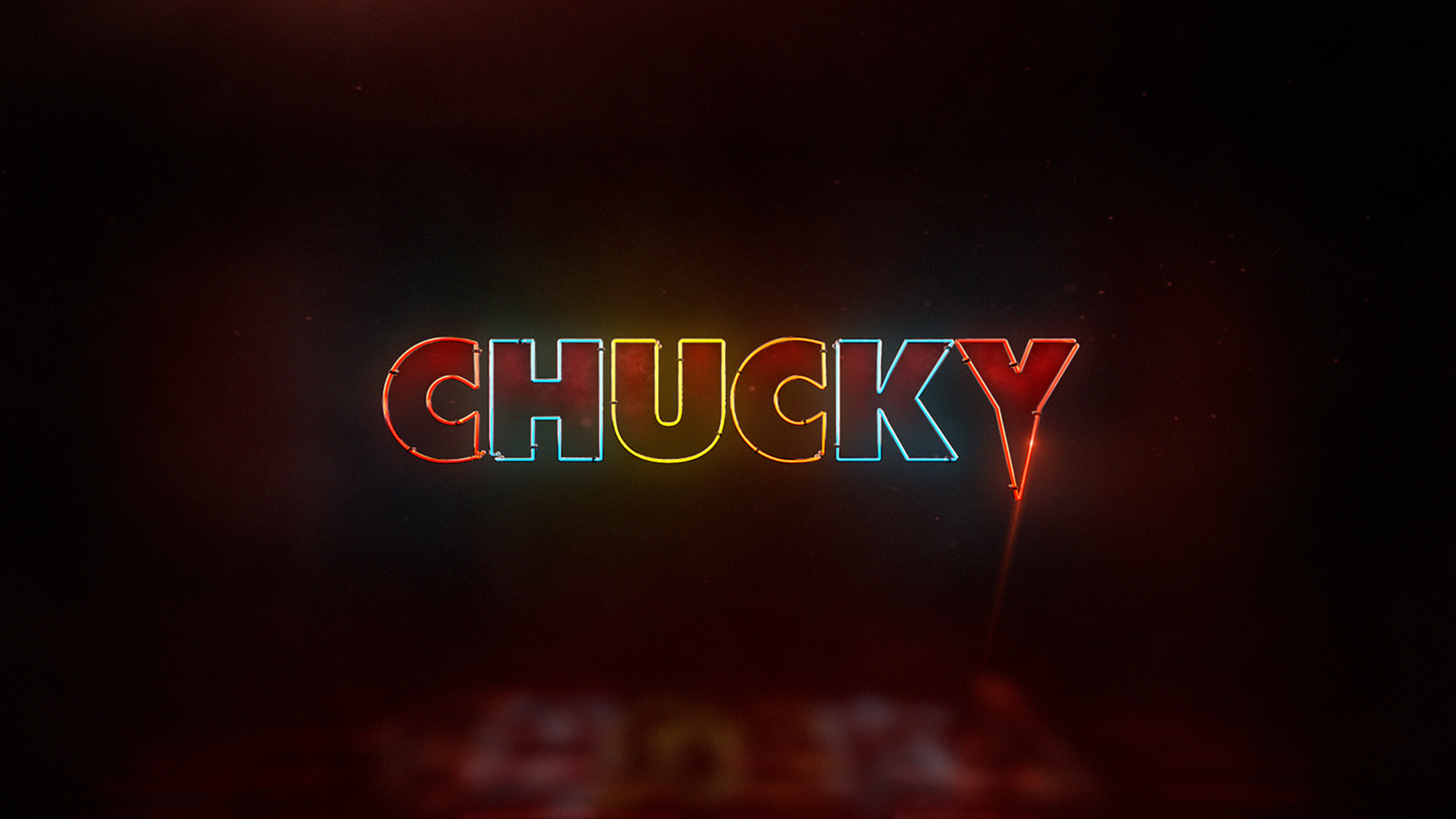 HE'S BACK!!
To announce the horror icon's return in a new television series for USA/SYFY,
we had to create a spot to excite longtime fans while intriguing viewers new to
the exploits of the possessed killer doll.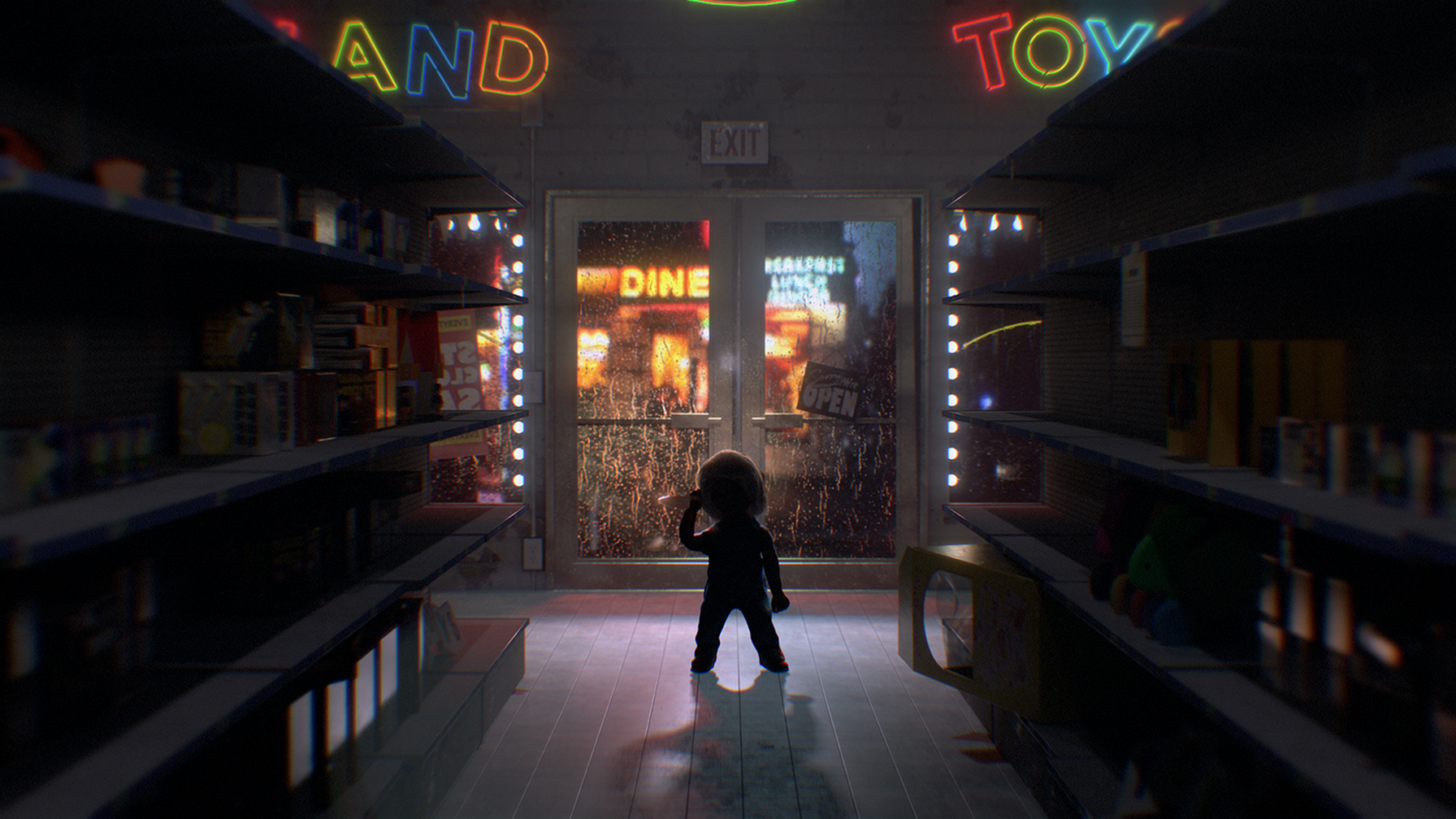 THE CONCEPT
Our concept exploration led us all the way back to 1988. What better way
to reintroduce Chucky than by taking him back to where his legacy began
- a toy store after dark.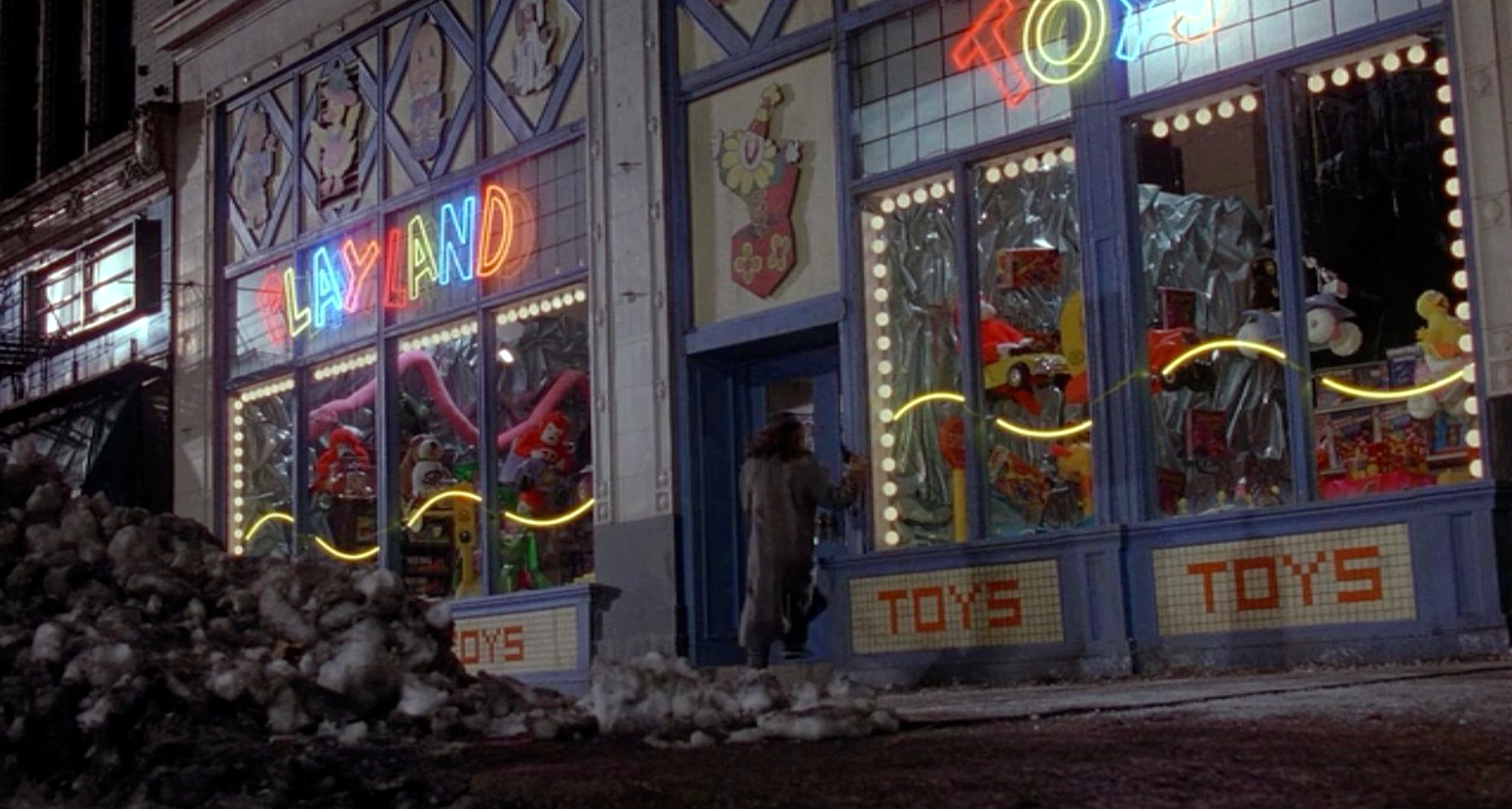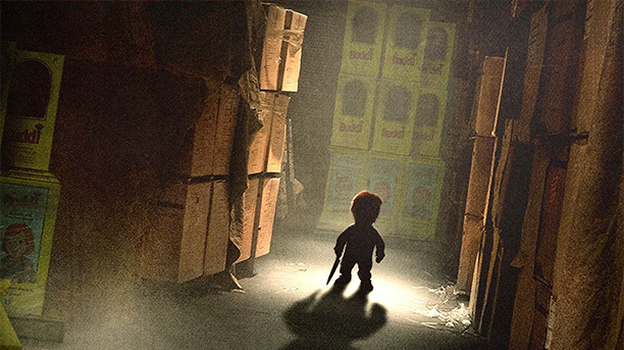 THE PROCESS
Our first challenge was to find an old toy store — or build one.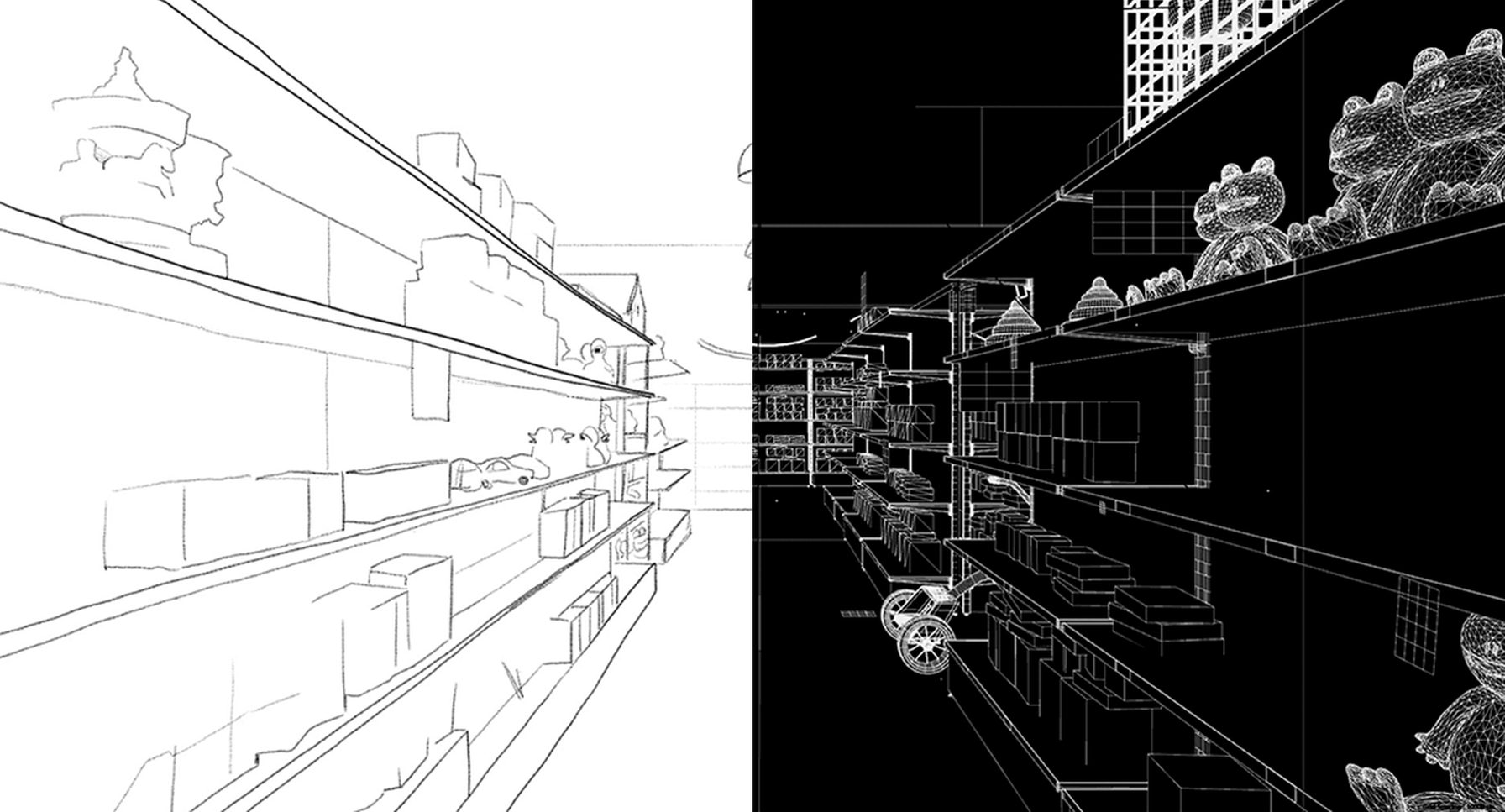 Luckily we had a Chucky superfan on staff who happened to have a Good
Guy doll replica for us to model from. Don't worry - we removed all sharp
objects before letting him out of the box.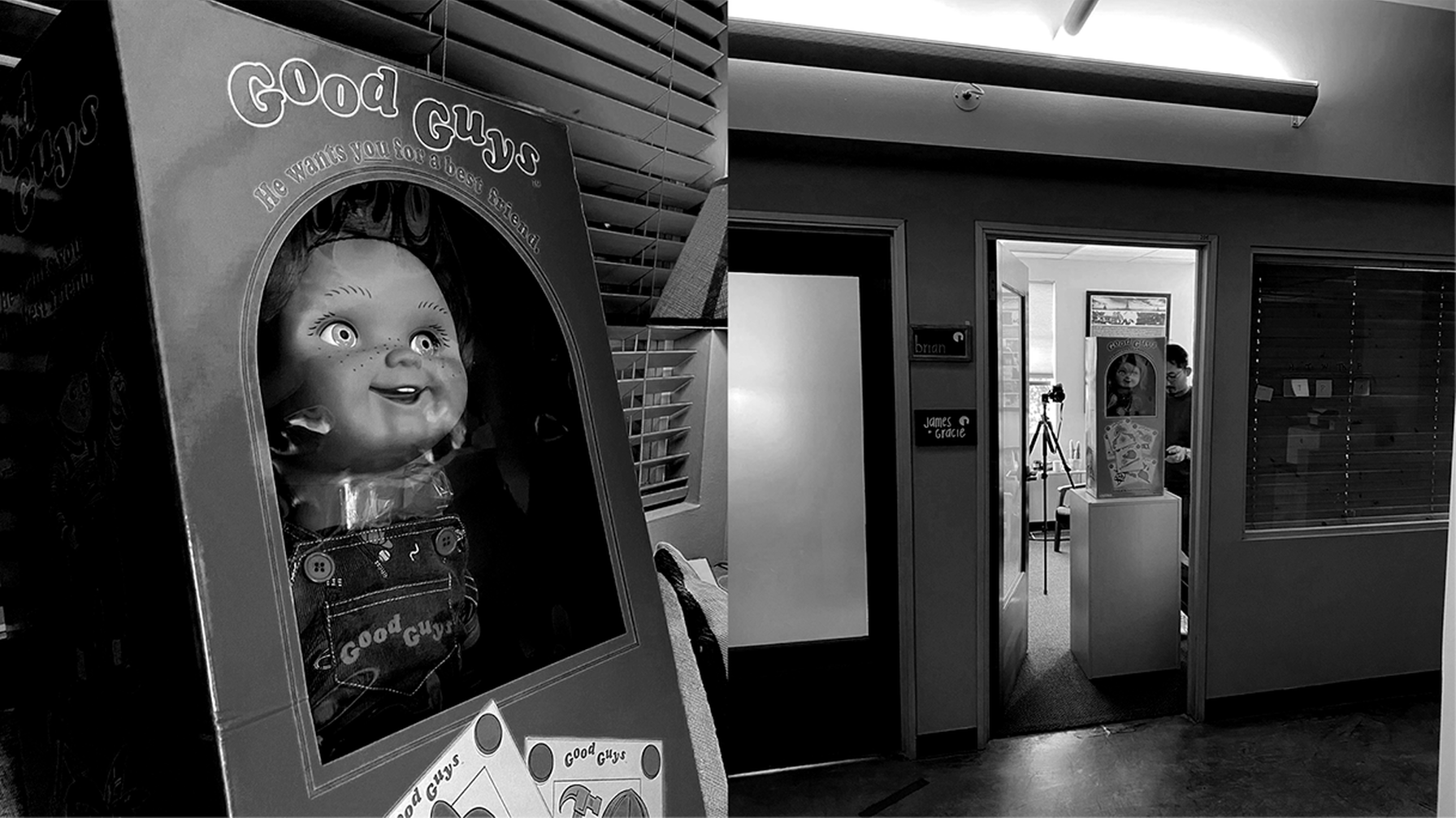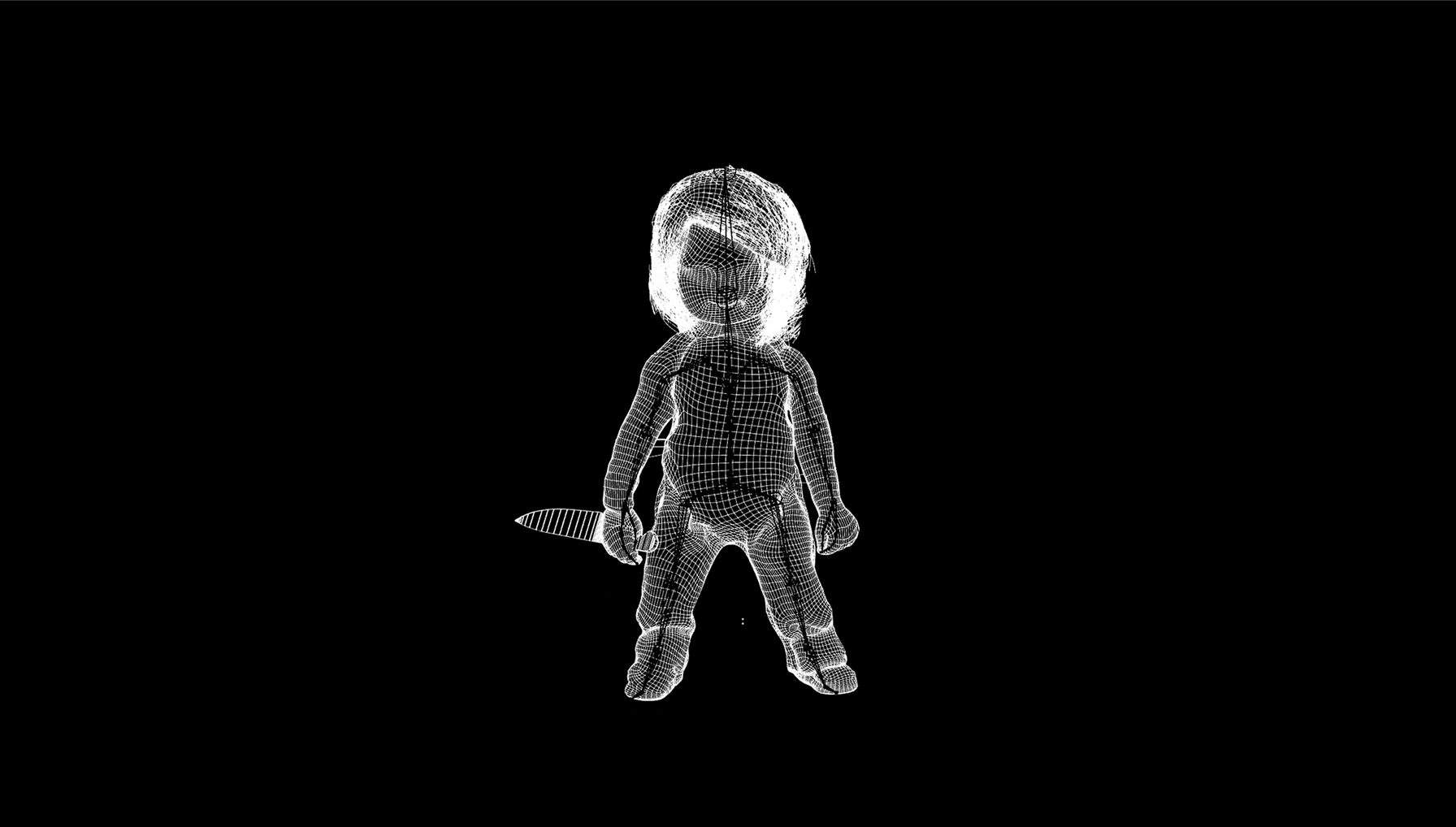 Taking us back to the familiar toy store allowed us to hide lots of Easter eggs.
The horror superstar's 30-year legacy travels down the aisle with us,
before landing on the digital clock displaying "2021" -
the release date for the new TV series.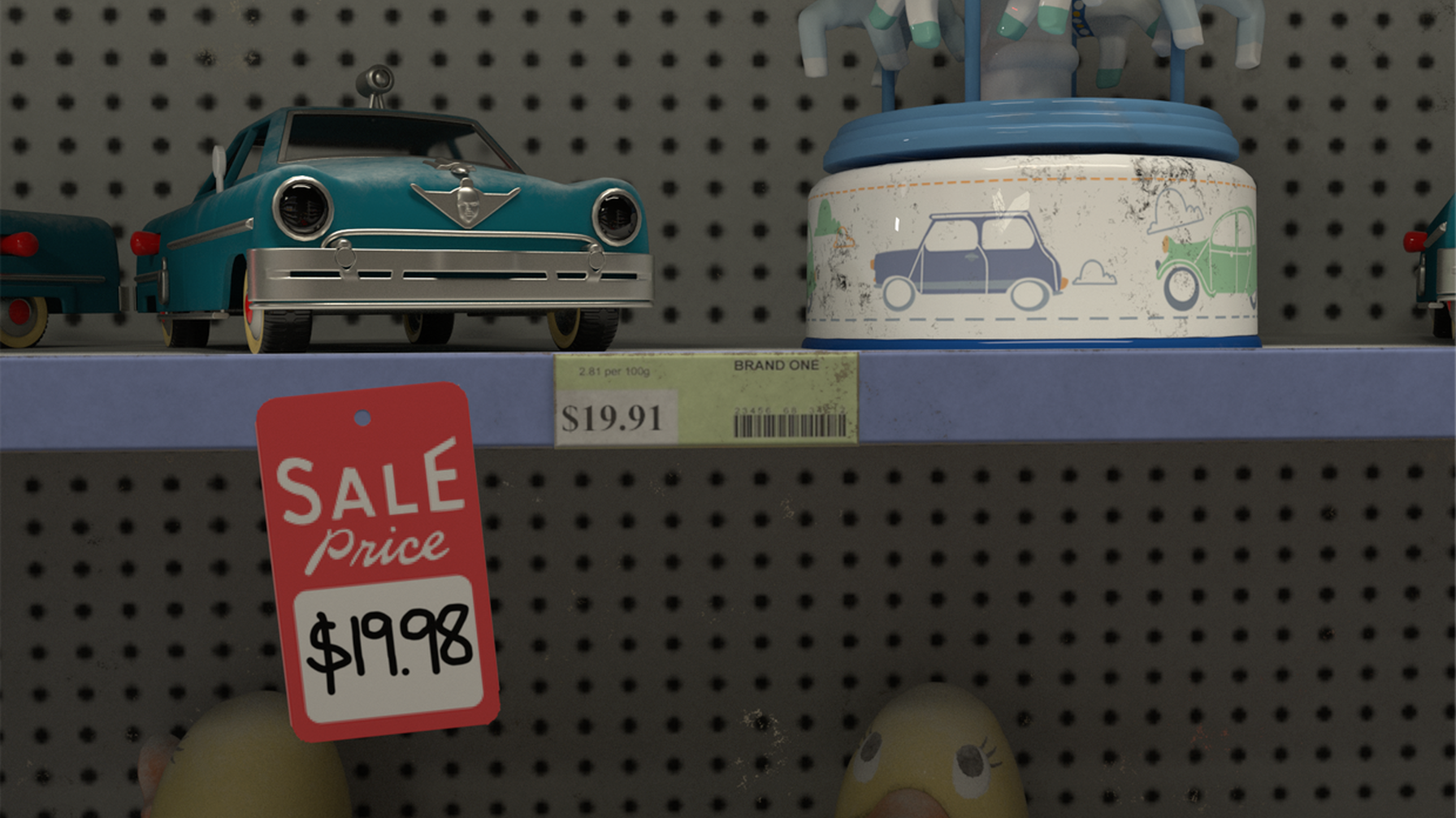 The "Playland" neon sign naturally became the treatment for the Chucky
and network logos. The colorful fluorescent lights sinisterly glitched
to blood red.
The iconic box art for the"Good Guys" doll served as the inspiration
for the rest of the typography.